2019 Must Have Travel Gadgets
March 01, 2019
With so many travel gadgets out there, it can sometimes be hard to distinguish between what's worth the money and what's quite frankly just a con. It seems like nowadays there's a gadget for everything, from pocket-sized washing machines to tree tents (yes that's actually a thing).
We've scoured the internet in a bid to find the best travel gadgets for 2019 (you're welcome!). Whether you're after something to keep the teens amused on holiday, in need of a gadget that resolves a continuing holiday dilemma, or you just feel like treating yourself to the latest tech- then be sure to find something that's right up your street.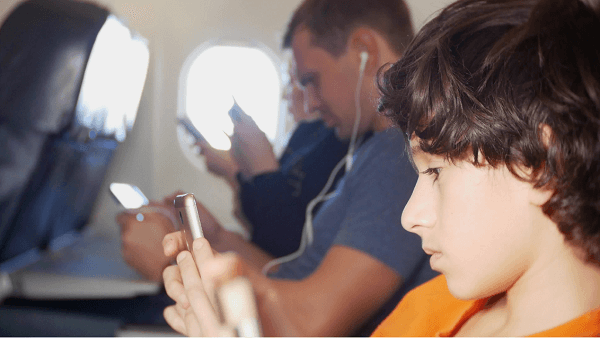 Bluetooth Padlock
From a safety point of view, we always recommend having a lock on your suitcase. Whether you're travelling by train, plane, or boat, it's always best to keep your belongings protected and as secure as possible.
This being said, we know how frustrating it can be when you misplace the padlock key, especially when everyone is tired and cranky and just wants their stuff after a long day of travelling. We have a solution- the Master Lock Connected Padlock. This is no ordinary lock.
Travellers are able to sync their smartphones to the padlock, and with a touch of a button be able to unlock the device (pretty impressive, huh?). This device can be found on Amazon, for as little as £38.99 – in our opinion, it's worth every penny.
Activity Trackers
We should be doing 10,000 steps a day- however, that's almost impossible to track without a gadget. As you get older a lot of people tend to become more aware of the importance of keeping active. So, many opt for holidays where they are constantly on foot and in some cases, they even take up activities such as trekking and hiking.
Fitbit offer a wide range of fitness trackers, all with varying price points. The newest in the line is the Fitbit Charge 3, priced around £129.99. Whilst this is expensive, keep in mind it also plays the role of a watch, heart rate and sleep tracker. Not to mention, you can use it to make contactless payments and receive smartphone notifications. And if you're worried about any potential poolside incidents- you can relax knowing the tracker is water resistant to 50m.
Fitbit also offer alternative trackers, at a much lower price. For example, the Fitbit Zip. This is a discreet clip-on tracker which tracks all-day activity, available for as little as £49,99. So, if you don't want to splash the cash, then this might just be for you.
Power Bank
When you're going on holiday, power banks are a must. Airport days tend to be long and travelling can be boring and tedious, especially if you have restless teens that want to be entertained! Power banks charge your devices, so rest assured the kids can concentrate on coin master (or whatever apps are in at the moment) and you can sit back and relax.
If you're off on an action-packed holiday, you'll probably just be using the hotel as a place to sleep -getting up at the crack of dawn for an activity-filled day and not returning till later in the evening. A power bank provides you with the reassurance that your phone won't run out of battery, meaning you'll be able to contact friends and family throughout the day and take those all-important holiday snaps- providing everyone's willing to be in them (teens can be tough going).
Xiaomi's power banks are perhaps the best on the market right now. In terms of value, design and performance nothing quite beats it. We recommend the Mi Power Bank 2 10000mAh-trust us, once you have one of these you won't know how you ever managed without one.
Tablet
From Samsung to Microsoft and even Amazon, there are so many different tablets available. However, if you're after the best of the best- we've got to give it to Apple. The iPad is sure to become your most trusty travel companion and guarantees to keep the whole family entertained.
We're not going to recommend you purchase the iPad Pro (the most expensive one)- there's simply no need. The iPad mini is perfect. Not only does its size make it portable and ideal for travelling, but its versatility also makes it a phone, tablet, camera and even a notebook all in one- what more could you want?
Camera
Of course, we had to recommend a camera, arguably the most essential gadget when you're away. Creating memories is amazing but sometimes you want pictures to look back on, show family, even frame (providing everyone's smiling and looking at the camera).
With so many amazing options on the market, it wasn't an easy choice to whittle it down to the best one. Cameras are known to be expensive, it's common to spend in the surplus of £500 plus without batting an eyelid. At Get Going, we understand the importance of value for money, so we've found a camera that won't break the bank.
The Canon PowerShot SX620 HS Superzoom Compact camera is perfect. At just £159 it's an absolute bargain. Its portable size makes it an ideal holiday camera (because no one wants to be carrying around a heavy bag, especially in the boiling heat). With 20.2 megapixels and a 3" LCD screen, you're getting everything you need for a fraction of the price camped to cameras with similar specs. Not only this, but it also has built-in Wi-Fi, so you can transfer photos to your other devices such as your phone, laptop or tablet. Why spend an excessive amount when this camera has everything you need?
At Get Going, we offer an affordable gadget insurance extension on all policies, ideal if you want to protect your mobile phone, camera or tablet while you're away. With cover including up to £1,000 in the event that your gadget is lost, stolen or damaged – why wouldn't you choose to insure your much-loved devices?
Prices and information correct as at February 2019