It is estimated there are over 4 million UK citizens living with diabetes – that's 1 in 16 people. Travel Insurance for those diagnosed with diabetes is available from Get Going at a competitive premium with a wide range of cover.
Do I need to declare diabetes for my holiday insurance?
Having diabetes requires extra care and planning in all aspects of life, and travel insurance is no exception. It is important you declare all medical conditions (sometimes known as pre-existing medical conditions) during your quote journey to ensure your policy provides suitable cover to meet your needs.

Rated 9.2/10 on Trustpilot
From, over 6,544 customer reviews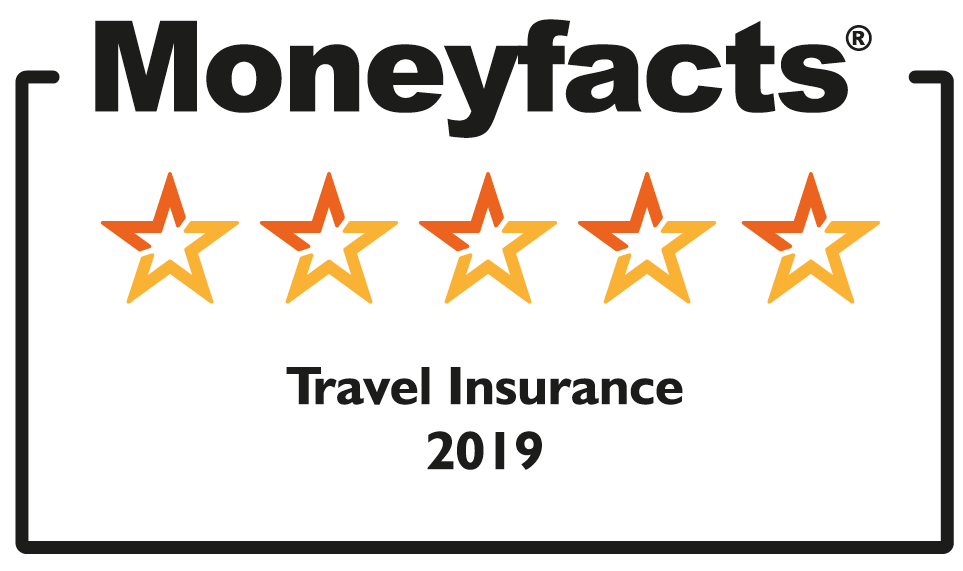 What are the benefits of diabetes travel insurance?
When you have a medical condition such as diabetes, it can sometimes be a struggle to find travel insurance which doesn't charge an excessive premium. At Get Going, we provide cover for an affordable price – not only keeping your bank balance happy but providing you with peace of mind, knowing that you are protected whilst on your travels. Your travel insurance policy can include, up to:
 

£10,000,000 cover for medical emergencies and repatriation

 

£5,000 for cancellation of your trip
£2,000,000 for personal liability

 

£2,000 for lost, stolen or damaged possessions

 

£250 to cover for a lost, stolen or damaged passport

 

£250 to cover for lost or stolen cash

 

£50,000 for legal advice

 

£25,000 for personal accident
Travel insurance for type 1 and type 2 diabetes
The number of people with diabetes is on the rise. Around 90% of diabetics have Type 2 diabetes and 8% have Type 1 diabetes, with about 2% having a rare type of diabetes.
Having type 1 diabetes means the pancreas does not produce insulin, whereas type 2 diabetes is when the body does not react to insulin properly. Type 1 diabetes is often diagnosed at a much younger age, compared to someone with type 2 diabetes. Both types are prone to high blood glucose levels, which in some cases can be fatal. Therefore, it is important that your condition is declared when taking out a travel insurance policy. Having insurance specifically for diabetes ensures you have suitable medical cover in the case of a medical emergency abroad.
Some people have both type 2 diabetes and high blood pressure, which can result in further diabetes-related complications. If this applies to you, it is important you declare this during the quote process.
Why Choose Get Going?
10,000 medical conditions covered
24/7 emergency assistance team
£10m cover for emergencies
91%* of customers would recommend to a friend
Diabetes Travel Advice
Travelling as a diabetic can sometimes mean a little more planning is necessary. Here are some tips for you to bear in mind when preparing for your next adventure:
Note from the Doctor: Make sure if you're carrying insulin and syringes on the flight, you have a letter from you doctor and your ID to hand.
Diabetic equipment: In 2017 an average of 5.5 bags per 1000 were lost or delayed – so make sure all diabetic equipment is packed in your hand luggage to avoid the risk of being without your kit when you land.
Be careful with insulin pumps and CGMS: If you treat your diabetes with either a pump or a continuous glucose monitor (CGM), contact the airline prior to your flight (about 2 weeks before). Do not put this equipment through whole-body scanners or x-ray machines as this can cause damage. Any luggage checked in, may go through x-ray machines as well- so if you do have diabetes, download a Medical Advice Awareness Card. This card includes information for airport security about your condition to clear up any confusion as to why you are carrying certain equipment.
Blood glucose conversion chart: The most common measurement in the UK is mmol/L (millimoles per litre). However, if you're visiting the USA or continental Europe, you'll find typically blood glucose is measured in mg/dL (milligrams per 100 millilitres). It can all get very confusing, so we recommend using a conversion chart.
Have snacks: Make sure you have snacks readily available throughout your trip. Transportation, excursions, days by the beach- whatever it is that you are doing, have snacks!
Useful Links
If you require extra information and help, we would recommend the following useful sites:
NHS – Travelling with diabetes
Frequently Asked Questions
What our customers say
Ms Bowditch

"Hi , I'm writing to let you know just how lovely your staff are. I had to phone yet again to alter my travel insurance due to the Corona virus, I spoke to a young lady called Monica this m...

Ms Bowditch

Mr Phillips

"Very satisfied, I will contact you before our next holiday which we hope to arrange in September."

Mr Phillips

Mr Reece

"Had to change holiday date and all completed with ease with a quick phone call. At NO EXTRA cost what a nice change well done."

Mr Reece

Mrs Tullock

"Unfortunately had to cancel cruise to Alaska due to husband's sudden illness 6 days before due to go. Once I set the ball rolling for an insurance claim and received necessary document...

Mrs Tullock

Mrs Arlett

"I don't normally leave feedback but after dealing with Paul I have to commend you on an excellent service. It was a pleasure to deal with a polite competent person who sorted out my qu...

Mrs Arlett
Read More Reviews