At Get Going, we offer specialist travel insurance, including policies for those with cancer. Unfortunately, 1 in 2 people in the UK will be diagnosed with cancer at some point in their life. We believe it's important to support those going on holiday by providing cover that is not only affordable but also tailored to individual needs. We have a range of policy types available depending on the trip you are planning.
What types of cancer can be covered under our policies?
Get Going covers a number of different types of cancer, including:
Breast Cancer
Prostate Cancer
Kidney Cancer
Bladder Cancer
If a type of cancer isn't specified above, no need to worry! Simply get a quote, and declare all medical conditions you have.
Alternatively, call us on 02038 296 613 to discuss your needs with one of our friendly customer service advisors.

Rated 9.2/10 on Trustpilot
From, over 6,544 customer reviews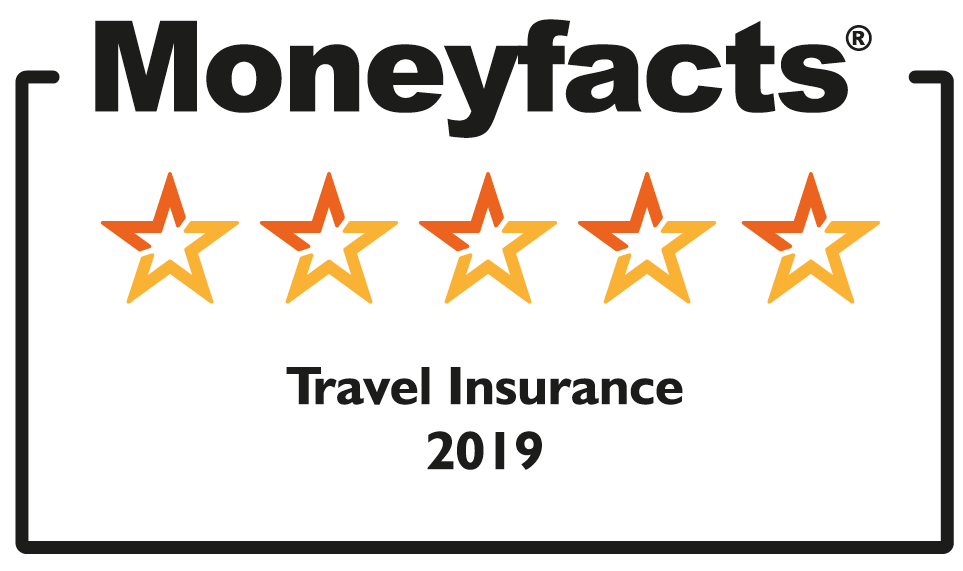 What cover is available when travelling with cancer?
All of our policies are able to cater for medical conditions. We are medical travel insurance specialists, after all.
Our cancer travel insurance includes:
Up to £10,000 in case of a medical emergency
If you need emergency medical attention
Including public hospital benefit
Emergency replacement of prescription medication
Mobile and disability equipment
Up to £5,000 cancellation and curtailment cover
Depending on the cover level chosen
24/7 access to UK based GP
Why Choose Get Going?
10,000 medical conditions covered
24/7 emergency assistance team
£10m cover for emergencies
91%* of customers would recommend to a friend
Top tips for travelling with cancer
When travelling with a medical condition you should always consult your doctor first, as they will advise on whether they believe you are fit to travel. Your GP can also advise on any countries that you might do better to avoid – this is very important, especially if you have been undergoing treatment as your immune system might be compromised.
Your GP may recommend vaccinations, that are crucial for any traveller. Many forms of Cancer treatment weaken the immune system and as a result, your doctor may advise against live vaccines, as these can raise the chance of infections, instead, you may be given inactive vaccinations.
You should always pack the medication that you need within your hand luggage. This will reduce the risk of it getting lost or stolen during transit!
Inform your airline of any special circumstances, they can be very accommodating and may let you board early to avoid the rush. It's a good idea to travel with a note from your GP that explains your situation and confirms you're okay to travel.
What our customers say
Ms Bowditch

"Hi , I'm writing to let you know just how lovely your staff are. I had to phone yet again to alter my travel insurance due to the Corona virus, I spoke to a young lady called Monica this m...

Ms Bowditch

Mr Phillips

"Very satisfied, I will contact you before our next holiday which we hope to arrange in September."

Mr Phillips

Mr Reece

"Had to change holiday date and all completed with ease with a quick phone call. At NO EXTRA cost what a nice change well done."

Mr Reece

Mrs Tullock

"Unfortunately had to cancel cruise to Alaska due to husband's sudden illness 6 days before due to go. Once I set the ball rolling for an insurance claim and received necessary document...

Mrs Tullock

Mrs Arlett

"I don't normally leave feedback but after dealing with Paul I have to commend you on an excellent service. It was a pleasure to deal with a polite competent person who sorted out my qu...

Mrs Arlett
Read More Reviews
Frequently Asked Questions
*Single Trip price based on a 3 night stay in France for a 18-40 year old on a Basic Single Trip policy
*Multi Trip price based on a 18-35 year old for 12 months travelling to Europe Excluding on a Basic Multi Trip policy
*Longstay price based on a 3 month policy for a 18-35 year old travelling to Europe Excluding on a Longstay policy