Single Trip Travel Insurance
Single Trip travel insurance is a one off travel insurance policy that enables you to travel worry free for up to 94 days.
Our one trip travel insurance policies are perfect for holiday makers planning to take a quick trip or anyone needing last minute travel insurance and are available to travellers with and without medical conditions.
The benefits of our single trip travel insurance policy:
With Get Going, one trip travel insurance policies are available to travellers, with no upper age limit! Single trip travel insurance will provide cancellation cover from the day of purchase and can be used for holidays around the world, ranging from 1 – 94 days long.
1,000's of medical conditions considered and covered
24/7 access to UK based GP
Up to £10,000,000 in medical cover available for declared and accepted conditions
80+ Activities covered as standard
Single trip travel insurance policies are also available for staycations, allowing you to take out cover for any trip within the UK providing it is for 3 days or more.
Available for parties of all shapes and sizes, including individual travellers, couples, families and groups. Couples are all entitled to a discount when travelling with Get Going!
Take advantage of a 15% online discount, compared to our call centre prices.
All policies include a 14 day cooling off period – Giving you time to read your documents thoroughly and ensure the chosen single trip insurance policy is right for you.

Rated 9.2/10 on Trustpilot
From, over 6,544 customer reviews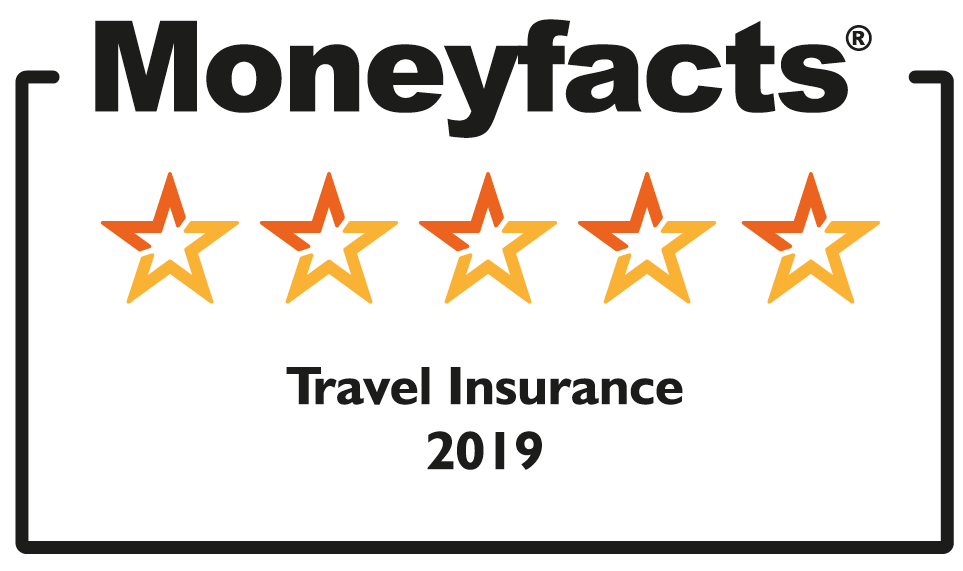 Medical Conditions We Cover
All Get Going Travel Insurance policies are able to include cover for hundreds of medical conditions, and declaring them online is quick and simple thanks to the specialist Proftectif medical risk rating service.
Some of the most common ones include:
High blood pressure/hypertension
High cholesterol
Arthritis
Underactive thyroid/ hypothyroidism
Food allergies and intolerance
Why Choose Get Going?
10,000 medical conditions covered
24/7 emergency assistance team
£10m cover for emergencies
Up to £5,000 cancellation cover per person
What is covered in our single trip travel insurance?
Single trip travel insurance with Get Going also includes cover for:
Up to £2,000 cover for luggage and personal possessions – including delay benefit of up to £150
Up to £5,000 cancellation and curtailment cover
Up to £250 to of cover for loss of theft of cash
Up to £250 of cover for loss or theft of your passport
Up to £10,000,000 cover for emergency medical treatment
Up to £5,000 cover for mobility and disability equipment
Up to £100 cover for emergency dental treatment
Up to £750 cover for emergency prescriptions
Up to £1,000 cover for mugging and hijacking
Up to £300 pet care cover
Up to £2,000,000 cover for personal liability
Up to £25,000 cover for personal accident
Up to £50,000 cover for legal advice
Please be aware that all claims are will be assessed within the terms and conditions of the policy wording. Please refer to the policy wording for full details on your cover. Sums insured may vary based on chosen cover level.
Where can you travel with single trip insurance?
Choose single trip insurance for any destination currently covered by Get Going. Our destination zones are:
United Kingdom & the Isle of Man
Europe excluding Spain
Europe including Spain
Worldwide excluding USA, Canada & the Caribbean
Worldwide including USA, Canada & The Caribbean
Australasia – Australia and New Zealand
What our customers say
Mr Phillips

"Very satisfied, I will contact you before our next holiday which we hope to arrange in September."

Mr Phillips

Mr Reece

"Had to change holiday date and all completed with ease with a quick phone call. At NO EXTRA cost what a nice change well done."

Mr Reece

Mrs Tullock

"Unfortunately had to cancel cruise to Alaska due to husband's sudden illness 6 days before due to go. Once I set the ball rolling for an insurance claim and received necessary document...

Mrs Tullock

Mrs Arlett

"I don't normally leave feedback but after dealing with Paul I have to commend you on an excellent service. It was a pleasure to deal with a polite competent person who sorted out my qu...

Mrs Arlett

Mr and Mrs Hudson

"I would just like to say the service we received with our travel insurance was excellent everything came through very quickly and a lovely email when we got back we will certainly use your s...

Mr and Mrs Hudson
Read More Reviews
Frequently Asked Questions