Approximately 16 million people in the UK have high blood pressure. With our quick and relatively non-invasive screening process, low premiums and doctor-led medical advice, we are able to offer quality travel insurance for high blood pressure sufferers.
Which cover levels are available with high blood pressure travel insurance?
All Get Going policies are able to cater for medical conditions, including high blood pressure – high blood pressure is actually one of our most commonly covered conditions. Depending on your chosen cover level you will have access to:
Up to £10,000,000 for medical emergencies
Up to £750 for emergency replacement of prescription medication
Up to £5,000 of cover for medical and mobility equipment
Up to £250 public hospital benefit
Up to £5,000 cancellation and curtailment cover
Up to £2,000 cover for lost, stolen or damaged personal possessions
Up to £250 to cover a lost, stolen or damaged passport
Up to £250 to cover lost or stolen cash
Up to £2,000,000 cover for personal liability
Up to £25,000 for personal accident
Up to £50,000 for legal advice

Rated 9.2/10 on Trustpilot
From, over 6,544 customer reviews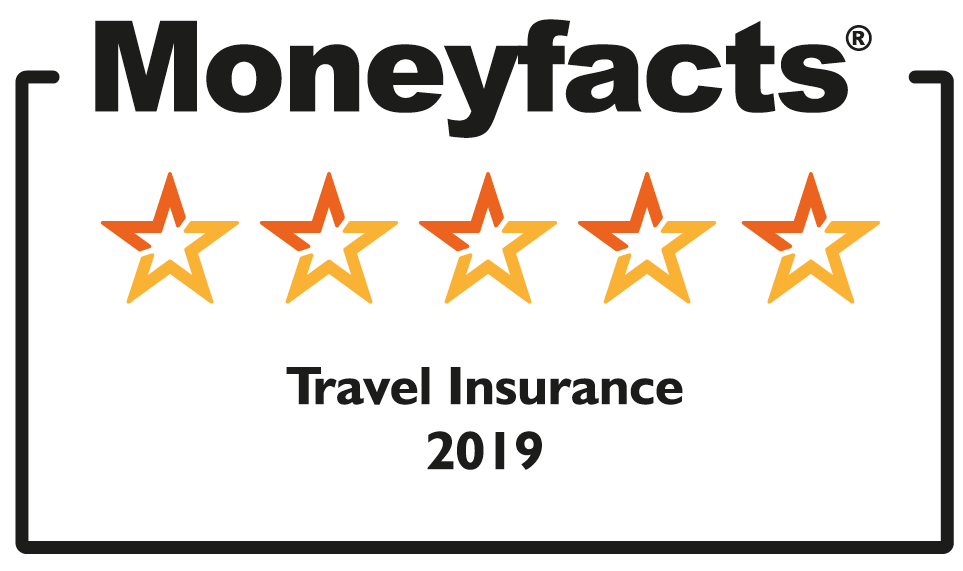 Declaring high blood pressure on your travel insurance
If you are travelling with high blood pressure, you absolutely must declare your condition. If you do not declare your condition it is highly likely that any claim you make will be denied.
If you need to declare high blood pressure you can do so using our quick and easy screening process. Travel insurance for high blood pressure is available following a short set of questions related to your condition. Our medical screening process is notably less invasive than other screening processes and all information submitted is entirely confidential.
Why Choose Get Going?
10,000 medical conditions covered
24/7 emergency assistance team
£10m cover for emergencies
91%* of customers would recommend to a friend
High blood pressure and safe flying
Providing that your high blood pressure is well controlled it shouldn't have any effect on the travel options that are available to you. If you do suffer from high blood pressure it is always best to consult your doctor before booking a flight just to be sure.
Top Tips for flying and high blood pressure
There are a few steps that you can take when flying with high blood pressure. These will help give you peace of mind, minimise the chance of a medical incident related to your high blood pressure and flying and ensure you are covered in the event of a medical emergency.
Ensure you accurately declare your medical condition and get travel insurance for high blood pressure sufferers.
Always pack your medication in your hand luggage, maybe even bring a reserve in case of emergency. Your Get Going policy will cover replacement of emergency prescription medication, if it is lost or stolen but it's always best to have a reserve.
Leave for the airport with plenty of time to reduce the chance of high stress levels!
As a high blood pressure sufferer, you are more at risk of deep vein thrombosis. To minimise this risk while flying, either get up out of your seat, move around and have a stretch or try some seated exercises. Some of the exercises you might like to try include: Stretching out your legs and point your toes, rolling your shoulders back and forth, lifting up your feet to rotate your ankles
Avoid drinking alcohol on your flight, instead drink plenty of water.
And bring your own food. Airlines will likely provide you with or offer you in-flight snacks but these are likely to contain added salt, which is not good for high blood pressure sufferers.
Frequently Asked Questions
What our customers say
Ms Bowditch

"Hi , I'm writing to let you know just how lovely your staff are. I had to phone yet again to alter my travel insurance due to the Corona virus, I spoke to a young lady called Monica this m...

Ms Bowditch

Mr Phillips

"Very satisfied, I will contact you before our next holiday which we hope to arrange in September."

Mr Phillips

Mr Reece

"Had to change holiday date and all completed with ease with a quick phone call. At NO EXTRA cost what a nice change well done."

Mr Reece

Mrs Tullock

"Unfortunately had to cancel cruise to Alaska due to husband's sudden illness 6 days before due to go. Once I set the ball rolling for an insurance claim and received necessary document...

Mrs Tullock

Mrs Arlett

"I don't normally leave feedback but after dealing with Paul I have to commend you on an excellent service. It was a pleasure to deal with a polite competent person who sorted out my qu...

Mrs Arlett
Read More Reviews