According to Public Health England, it is estimated that there are around 101,600 people living with HIV in the UK.
The condition no longer carries the same stigma as it once did, yet for some reason many travel insurance providers are still hesitant to offer cover.
Travelling abroad with HIV
You can get HIV cover on all of our policy types, providing the condition is declared during the medical screening process.
At Get Going we know that huge scientific advancement has helped to develop prevention plans and therefore made living with the condition a lot more manageable. The introduction and more widespread use of PreP treatment has dramatically reduced HIV-related illnesses and allowed more people than ever with a HIV positive status to live happy, active lives.
We believe a HIV positive status does not define you and that it certainly shouldn't stop you from travelling abroad.
That's why we offer insurance for HIV positive travellers at an affordable price. Why should a diagnosis force you to pay ridiculous insurance premiums or cause you to be subjected to extra terms and conditions?

Rated 9.2/10 on Trustpilot
From, over 6,544 customer reviews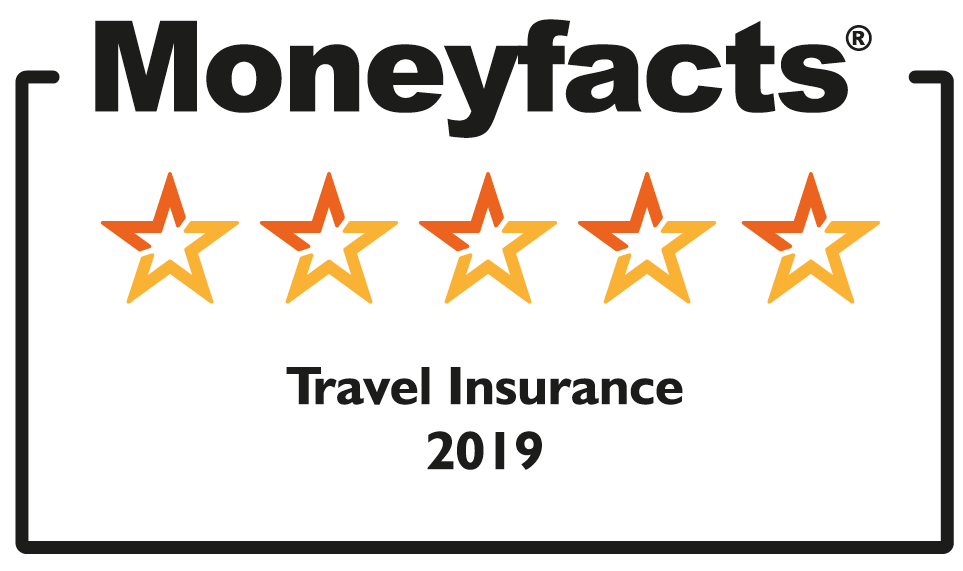 Are there travel restrictions?
Whilst HIV has become far more accepted in the UK, some parts of the world are still yet to catch up. If you are travelling with a positive HIV diagnosis, then we recommend researching destinations that have restrictions on this condition, prior to booking your getaway.
The following countries do not allow HIV positive travellers to visit at all.
Bhutan
Brunei
Egypt
Russia
The following countries allow HIV positive travellers to visit, so long as it is a short stay (less than 90 days):
Australia
China
Cuba
Cyprus
Israel
Malaysia
Mauritius
New Zealand
Singapore
United Arab Emirates (UAE)
For additional information on countries with travel restrictions click here.
Why Choose Get Going?
10,000 medical conditions covered
24/7 emergency assistance team
£10m cover for emergencies
91%* of customers would recommend to a friend
 Travelling with HIV medication
Travelling with HIV can be daunting, especially when taking medication with you. Whilst there is a possibility of being questioned at border control, providing you have your medication organised, everything should run smoothly.
Packing medication: Any HIV medication should be carried in your hand luggage, along with a letter from your prescribing doctor. Keeping medication in your hand luggage will help to avoid any problems, should your checked-in luggage be lost or delayed.
Have enough medication: Whilst it is advised to take extra medication, there is no need to bring an excessive amount with you. This can actually look suspicious and lead to questioning. So, ensure you take enough for your trip, plus a little extra for emergencies.
Getting though security: You should keep your medication in its original packaging and not put it in dispensary containers. Original packaging will show the name of the person the medication is prescribed to, should you be stopped at border control and questioned.
Taking a break from medication: Some places have restrictions on people with HIV entering the country. As frustrating as this is, do not take a break from your medication for the sake of visiting a destination, as this can affect your health considerably.
Jet Lag: Adjusting to the time difference can leave you tired and forgetful. However, it is important that you are consistent with taking your medication. Make sure you set reminders and alarms before you travel. This way, you can stick to UK time when taking your medication and make the whole adjustment process a lot easier.
Cover levels for HIV+ travellers
If you are HIV positive, it's important that your travel insurance offers cover specific to your condition. At Get Going, we offer the following cover within our policies:
Up to £10,000,000 in case of medical emergency
Up to £250 public hospital inconvenience benefit
Up to £750 for emergency replacement of prescription medication
Up to £5,000 for mobile and disability equipment
Up to £5,000 cancellation and curtailment cover
Cover for both outbound departure and connection
Up to £2,000 for lost, stolen or damager possessions
Cover for loss and theft of cash and passport
Up to £2,000,000 for personal liability
Up to £50,000 for legal advice

We have a number of cover levels for you to choose from: Basic, Standard or Premier. If you would like more information please see our cover levels page.
HIV travel insurance policies
Medical screening is an option on all of our policy types meaning HIV travel insurance policies come in the form of:
Frequently Asked Questions
What our customers say
Ms Bowditch

"Hi , I'm writing to let you know just how lovely your staff are. I had to phone yet again to alter my travel insurance due to the Corona virus, I spoke to a young lady called Monica this m...

Ms Bowditch

Mr Phillips

"Very satisfied, I will contact you before our next holiday which we hope to arrange in September."

Mr Phillips

Mr Reece

"Had to change holiday date and all completed with ease with a quick phone call. At NO EXTRA cost what a nice change well done."

Mr Reece

Mrs Tullock

"Unfortunately had to cancel cruise to Alaska due to husband's sudden illness 6 days before due to go. Once I set the ball rolling for an insurance claim and received necessary document...

Mrs Tullock

Mrs Arlett

"I don't normally leave feedback but after dealing with Paul I have to commend you on an excellent service. It was a pleasure to deal with a polite competent person who sorted out my qu...

Mrs Arlett
Read More Reviews