Asthma is an incredibly common condition amongst adults and children. There are currently 5.4 million people in the UK receiving medical treatment for asthma both mild and severe.
Every 10 seconds someone has a potentially life-threatening asthma attack in the UK. For someone planning a holiday, the thought of having such an attack while away can be daunting, especially without having the comfort of the NHS.
At Get Going, we're able to offer affordable travel insurance for those with asthma using our quick and easy screening process.
Do I need to declare asthma on my travel insurance?
It is important that you declare all medical conditions during your quote journey, even if your asthma is relatively stable and well controlled. If you have ever been diagnosed with any type of breathing condition you need to tell us to ensure you're fully covered.

Rated 9.2/10 on Trustpilot
From, over 6,544 customer reviews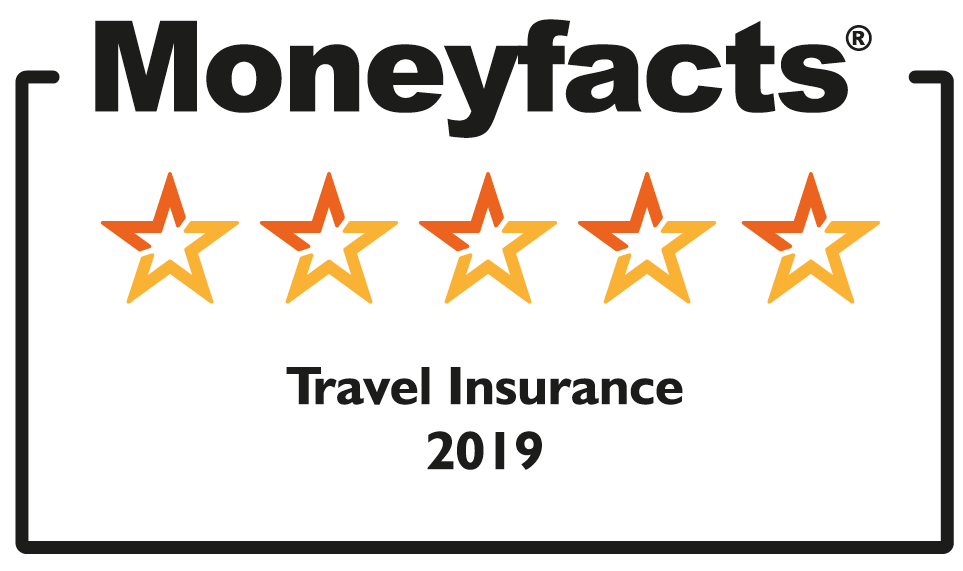 What does our asthma policy cover?
Having a medical condition, such as asthma, can make finding travel insurance which doesn't break the bank a bit of a challenge. At Get Going, we know how important it is to have travel cover, especially if you have a medical condition. That's why we offer cover at an affordable price, giving you peace of mind that you're fully protected whilst away on your travels. Once you've declared your asthma and chosen your policy, you'll have access to:
Up to £10,000,000 in case of medical emergency and repatriation
24/7 assistance if you need medical attention
Up to £5,000 cancellation and curtailment cover
Up to £2,000 for lost, stolen or damaged possessions
Cover for loss and theft of cash and passport
Up to £2,000,000 for personal liability
Up to £50,000 for legal advice
Travel insurance for mild and severe asthma
In the UK, 1 in 11 children and 1 in 12 adults have asthma. That means one in five households have this medical condition to some degree – with one in 20 asthma sufferers having severe asthma. Asthma can leave people breathless from simply climbing the stairs, let alone going outside the house or going on holiday for that matter. For this reason, many people with severe asthma decide not to travel. Their medical condition dictates whether or not they go on holiday, with changes in routine and climates sometimes aggravating symptoms. Understandably, this can take away from the relaxation of a holiday and just create added stress.
At Get Going, we believe everyone deserves a holiday, and see no reason why with the right planning, preparation and cover, you can't enjoy that much needed holiday.
Why Choose Get Going?
10,000 medical conditions covered
24/7 emergency assistance team
£10m cover for emergencies
91%* of customers would recommend to a friend
Useful tips for when travelling with asthma
If you are planning a trip and you or a loved one has asthma, here are a few things to bear in mind:
Climate: For some people, changes in temperature and humidity can make asthma symptoms worse. No one knows you better than you, so make sure you choose a destination where the climate won't worsen your condition. If you know your conditions get worse when it's cold, maybe opt for somewhere hot. Don't agree to go somewhere to please other people.
Keep your inhaler on you at all times: Make sure you carry your reliever inhaler with you at all times (even in your hand luggage), and continue taking your regular preventer inhaler, as prescribed by your doctor.
Know your triggers: Knowing your asthma triggers is important, especially when you're on holiday. Second hand smoke, animals, alcohol consumption and open fires are just some of the things that may worsen your condition. Try and avoid these situations as much as possible- that could be by ensuring your accommodation meets your needs, avoiding certain activities, and planning ahead, in case you do face an asthma trigger.
Keep people informed: It's important to let people know you have asthma, especially those you are travelling with. You don't have to make a big deal about it, but make sure you let them know where your reliever inhaler is in case your symptoms worsen. You could also give them a copy of your written asthma action plan, which is extremely handy if you're visiting a country where few speak English.
Speak to a doctor: If you have any concerns about going on holiday, make sure you speak to a doctor or nurse, so they can answer all those queries and concerns. For many, an asthma trigger is stress, so try and stay as relaxed as possible. When you have severe asthma, going away can be a scary thought, but providing you have suitable cover and are well prepared, everything should run smoothly.
For extra information about going on holiday with asthma please see the following resources:
Frequently Asked Questions
What our customers say
Ms Bowditch

"Hi , I'm writing to let you know just how lovely your staff are. I had to phone yet again to alter my travel insurance due to the Corona virus, I spoke to a young lady called Monica this m...

Ms Bowditch

Mr Phillips

"Very satisfied, I will contact you before our next holiday which we hope to arrange in September."

Mr Phillips

Mr Reece

"Had to change holiday date and all completed with ease with a quick phone call. At NO EXTRA cost what a nice change well done."

Mr Reece

Mrs Tullock

"Unfortunately had to cancel cruise to Alaska due to husband's sudden illness 6 days before due to go. Once I set the ball rolling for an insurance claim and received necessary document...

Mrs Tullock

Mrs Arlett

"I don't normally leave feedback but after dealing with Paul I have to commend you on an excellent service. It was a pleasure to deal with a polite competent person who sorted out my qu...

Mrs Arlett
Read More Reviews