Bucket List Destinations for 2020
December 18, 2019
Now Christmas is over and done with, the new year (and decade!) springs the opportunity to finally tick off those destinations that you've always dreamed of going to. With Sunshine Saturday just around the corner, January is the perfect time to tick those adventures off the bucket list!
What is Sunshine Saturday?
Sunshine Saturday is best day of the year for those who love to travel. On this day, holiday providers set their prices for the year and launch some amazing discounts to go with it! We're hopping on the bandwagon and offering a 20% online discount when you use code *SUNSHINE20.
Not sure where to start? We've given you a hand and put together some ultimate bucket list destinations that you simply have to add to your travel plans for next year!
Cuba
This tropical time capsule definitely earns its spot on the bucket list for next year. Cuba's all-embracing architecture displays the country's multifaceted culture and complex history. Across the small stretch of Cuba you'll discover uncrowded blissful beaches, an abundance of birdlife (perfect for avid birdwatchers!), the labyrinth streets of Camagüey and top cycling spots.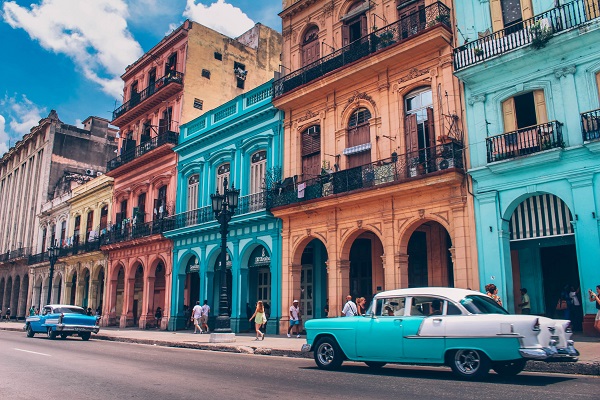 India
If you're looking to explore new horizons in 2020, why not visit India? Home to the Taj Mahal, Agra Fort and so much more, Agra will lure you in with its beauty and majesty that everyone should see at least once in their lifetime. Meanwhile, you can explore the surrounding areas of Jaipur, Delhi and Varanasi to discover India's rich culture.
New York, USA
Everyone should experience this booming metropolis at least once in their life. Deep-dive into New York's five boroughs and you'll discover some of the world's best museums, art galleries, awe-inspiring skyscrapers and don't forget to catch a show on one of the world's most famous streets – Broadway!
Moscow, Russia
Venture into the celebrated Red Square in the heart of Moscow. Pretty cobblestone streets will guide you from the Kremlin to St Basil's Cathedral at the southern end. At the Cathedral, you'll experience unforgettable architecture that displays Moscow's most famous artistic work.
Machu Picchu, Peru
Lose yourself among the legendary Inca city of Machu Picchu high above the clouds. The legendary location is 4 days from the city of Llactapata, but the hike is a manageable one and you're sure to forget all about your tired legs once you reach the breathtaking ruins. Be sure to also make time to experience Cusco and Lima, which are stunning in their own right.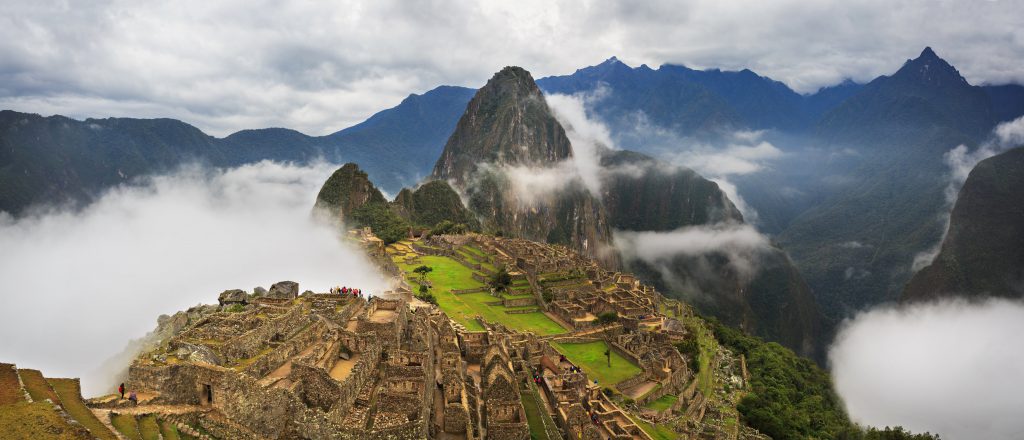 Iceland
If you're looking for a change of scenery from relaxing at a beach, something that should be on everyone's bucket list is the famous northern lights. The beautiful aurora borealis works great for a winter adventure as they can be seen at their brightest from September to mid-April.
If the northern lights has made your bucket list, why not take a look at our list of natural phenomenon hotspots?
Rome, Italy
Italy's capital and one of its most charismatic cities, Rome is the perfect destination for an exciting city break with streets that are rich with history with a vibrant atmosphere. The most famous hotspot is the Colosseum, which dates back to 80 A.D. making this a hub of ancient history. If you haven't ticked this one off yet – now's your chance!
Route 66, USA
Although the historic highway is no longer with us, you can still soak up everything from east to west on a similar path by taking other highways and roads. The famous route spans over 2,400 and crosses 8 states, taking you from Illinois, Missouri, Oklahoma, Texas, New Mexico, Arizona and California.
Ha Long Bay, Vietnam
Comprised of 1,900 islets and surrounded by emerald waters, one of the best ways to experience Ha Long Bay is by cruise. For ultimate relaxation, you can take in all that this glorious bay has to offer from one hotel room. You'll be immersed into a whole new world of beautiful beaches, floating villages, inland lakes and limestone caves.
Keep in mind that there is a heightened threat of global terrorism, from groups motivated by the conflict in Iraq and Syria. Make sure you are vigilant, aware of your surroundings at all times and always check your policy wordings as terrorism-related cancellations may not be covered.
Don't forget to sign up to our newsletter to stay in the loop on future offers! Plus, if you're lucky enough to be heading to multiple destinations next year, why not get all your adventures covered in one go with our annual multi-trip policies?
* Please note, our online prices automatically include a 15% discount. This code gives you an extra 5% off, making a total saving of 20% online against our call centre prices. This code cannot be used in conjunction with any other offer. This code does not apply to medical premiums or any optional extensions. Valid from 02/01/20 to 10/02/20.