Last Minute Summer Holidays
May 20, 2019
Summer means one thing – holidays. With the months passing by at a rapid pace, its time to get planning, and book your dream summer destination.
If you're in need of holiday inspiration then you've come to the right place! Here's where we recommend going this summer.
Benidorm, Spain
Spain is always a safe bet when going on holiday. The weather is reliable, the food is delicious, it's not too harsh on the bank account and it's not too far away! What more could you want?
Neighbouring the Mediterranean Sea, Benidorm's golden beaches stretch four miles long, making it the most romantic setting for an evening stroll, and a pool of opportunity for those who fancy taking part in water sports.
Originally a fishing town, Benidorm is the perfect combination of charm, western commercialisation and convenience. Crowned as the home of all-inclusive hotels, this place provides an incredible holiday no matter your budget. The city itself is rich in history, showcasing 18th century churches and picturesque alleyways.
If you're after idyllic views then why not hike the Canfali hills, or discover the nearby rocky coves, perfect for any scuba diving enthusiast?
To end the day what better than tucking into delicious paella in a local restaurant on the promenade, followed by an evening stroll? Sounds perfect to us.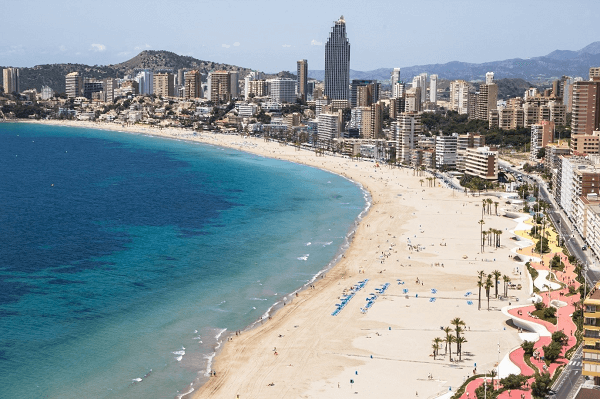 Bruges, Belgium
Bruges, the capital of West Flanders in Northwest Belgium, differentiates itself from other cities with its canals, cobbled alleys and medieval structure.
This is the perfect place to visit if you want to immerse yourself in history, architecture and amazing food.
 The historic centre of Bruges has been a UNESCO World Heritage site since 2000 and is described as "an outstanding example of an architectural ensemble, illustrating significant stages in the commercial and cultural fields in Medieval Europe." There are restaurants dotted around, offering a range of cuisines from Italian and French to Belgian and Mediterranean.
Food is a big part of any holiday, and whilst you're in Bruges, it's important to make the most of the amazing variety. The capital is known for its incredible chocolate and beer, but what about seafood, waffles, even veg? if you do need a bit of restaurant inspiration, here are a couple of places we suggest trying:
Lanzarote, Canary Islands
Lanzarote is one of the Canary Islands, situated off the coast of West Africa. It is known for its incredible weather year-round, stunning volcanic landscapes and sun kissed beaches.
Lanzarote really does tick all boxes when it comes to a holiday. Despite being a volcanic island, many of its beaches are layered with golden sand (Playa Blanca, Famara and Papagayo) and white sand (Caleton Blanco). As you may expect from an island holiday, a lot of the activities are sea based, with Famara being a popular place to surf and Costa Teguise being infamous for scuba diving.
When it comes to food, the local fish is something you must try. There are so many seafood restaurants in Lanzarote that you're spoilt for choice.  If you want to try new flavours, we suggest the Wreckfish (Cherne), the Red Sea Bream (Sama), the Blue Butterfish (Pampano) or the Barracuda.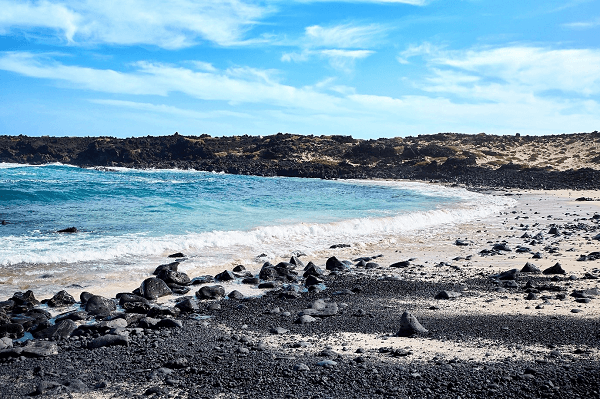 Gran Canaria, Canary Islands
Gran Canaria is another Canary Island, best described as a continent in miniature. With terrain varying from mountains to deserts and even leafy green settings in the North, it creates endless opportunity and allows you to customise a holiday.
Las Palmas is a place worth visiting. It has a Spanish feel with a twist, infusing other cultures such as African, Chinese and Indian. The array of shops, relaxed bars and popular port gives the illusion of being in a city. The backstreets are home to restaurants which serve on the best authentic Canarian dishes, as well as bars offering refreshing beverages.
If you want to discover a bit of history, then visit Casa-Museo de Colón, a museum showcasing Columbus voyages and the Canary Islands role in transatlantic shipping. The building itself represents Canarian architecture at its finest, complete with palm trees and fountains for that finishing touch.
With beautiful beaches, stunning architecture and delicious food, what more could you want?
It's important to protect yourself when going on holiday and have the right travel insurance. At Get Going, we provide low-cost travel insurance that offers great cover levels. Each of our policies is tailored to suit your exact holiday needs, even for those with medical conditions.
Don't miss out on our special discount – available for a limited time only – use code 'GETCOVERED' and we'll give you 20% off your travel insurance. So, what are you waiting for? Get Going on your summer holiday!
*Please note, our online prices automatically include a 15% discount. This code gives you an extra 5% off, making a total saving of 20% online against our call centre prices. This code cannot be used in conjunction with any other offer. Valid from 20/5/19 to 27/5/19.