What's the best way to travel? Explore the world with alternate travel routes
May 01, 2019
"Life is a journey, not a destination" (Ralph Waldo Emerson), so why, when planning a trip, do we focus so little on the 'travel' part of our trip?
Travel is an essential component of your holiday – without which you would be stuck at home. But do we consider travel enough? Let's say you were planning a trip to Sydney – did you know that you can actually get there by boat? Imagine the things you'll see along the way! Why do we need to get from A to B in a flash, why not enjoy the journey?
If you have certain medical conditions, flying can be a struggle. You may think there are some perfect getaways that you can't visit due to your condition. Exploring other means of transport creates the chance to visit your perfect destination.
The point is, people don't consider travel enough as a deciding factor when booking a holiday. We're quick to see a package deal and book it, rather than adapting the trip to meet our own needs. At Get Going, we say, no more! We've discovered alternate ways to travel to some of the most popular holiday destinations.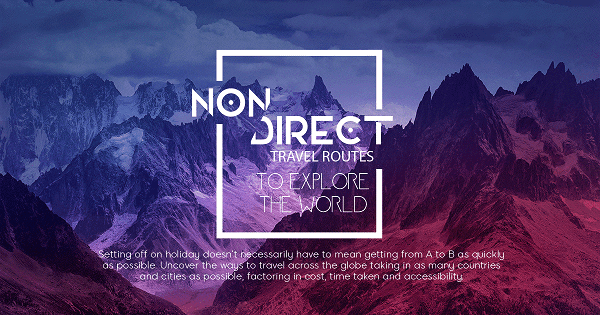 So, what do I need to consider?
There are many different ways you can travel- depending of course on the destination. Take Bucharest for example, you can get there via direct flight, indirect flight, train or car. Driving can allow you to stop off at Paris, Vienna or even Budapest along the way. If you'd rather keep it short and sweet you could opt for a direct flight, which takes around 3h 15mins. The choice is yours.
There are a few things to consider when deciding which way to travel. They include:
Total cost
Cost per country visited
Time taken
Accessibility
A trip is a special occasion but it's important not to break the bank. Setting a budget for travel will keep the spending on track.
If you're in a hurry to get to your chosen destination, a direct flight would be most ideal. Alternatively, you may fancy exploring new places on your journey, going by car gives you this opportunity.
Accessibility is also important, especially if you have a medical condition. Be sure to consider wheelchair access, disabled toilets and airport/station support. Select a mode of transport that will best support your needs. There are pros and cons to all travel – but explore your options to make the journey as pleasant as possible for you.
Whatever you decide, make sure you take out travel insurance which meets your needs. Get Going offer Single-Trip cover from as little as £4.22 and Multi-Trip from £22.06. For those with medical conditions, please refer to our Medical Travel Insurance page.
Prices correct as of April 2019