Planning your holiday with a multi-generational family
March 26, 2021
We all love to travel and once it's safe to do so we expect a surge in holiday bookings for multi-generational families looking to spend long awaited time together in the sunshine. Going on a family holiday can be a great way to make those important lasting memories and catch up with relatives in a new and exciting environment.
We're here to help you plan and consider what's important when organising your multi-generational family holiday so that you can keep everyone happy and make the most out of precious time spent together.
We know that every individual in a group can have different expectations from a holiday and it can therefore be tricky to always get everything right and cater for everyone's wants and needs. Sometimes however, considering these basics can help avoid issues and lets everyone know what to expect and prepare for.
Decide on your type of holiday
Before choosing your destination, you should first decide the style of holiday that will best suit your family.
City breaks can be a great opportunity to sightsee as a family, and immerse yourselves in a different culture whilst having plenty to see and do in your vicinity. It's worth considering whether the children in your family will be interested in visiting the tourist attractions you are likely to see and whether the group is up to doing more walking than a resort-style holiday.
A family resort-based holiday will typically involve amenities being located onsite meaning you won't have to worry about finding activities as you will typically have the beach, swimming pools, restaurants and entertainment on your doorstep.
A staycation holiday in the UK for some can be simpler and just as rewarding a way to relax and enjoy quality time away with the family. It may be more accessible for family members who do not wish to fly or or travel far. Many of the minor stresses are also removed such as remembering passports, getting foreign currency and frantically trying to remember bits and bobs of another language!
Sorting your transportation
If you're flying abroad you will need to organise how everyone (and their luggage) gets to the airport. It's worth considering the best time to fly especially with young children who may struggle to adjust their sleeping patterns.
To remove stress on the days of traveling, we recommend allowing one family member to be in charge of travel documentation such as passports, flight details and boarding passes (make sure it's the organised one!)
Remember to organise your connection journey from the airport to your accommodation. If you have booked a package holiday then this is often included, however if you have booked accommodation and flights separately then you'll need to sort this individually too.
Lastly consider how you will get around once you're at your destination. Can you make do travelling on foot and using public transport? If so, then great, but if not, it may be worth looking at car hire options – particularly useful if you're staying in a remote private villa and would like transport during your stay.
Picking the right accommodation
There are many options available when considering accommodation choice and it will likely be influenced by the style of holiday you have decided upon.
Would your family benefit most from staying in a hotel with onsite amenities, a more private villa/Airbnb or perhaps camping/glamping out in the countryside?
For a large multi-generational family travelling abroad, it could be worth hiring a private residence e.g. a villa or Airbnb as it may be more homely and cost effective than booking multiple hotel rooms. On the other hand, if the onsite amenities offered by hotels would be most beneficial then this could be the option for you. Camping/Glamping can alternatively be a great way to escape from technology and connect with nature, either in the UK or abroad.
Decide on your catering options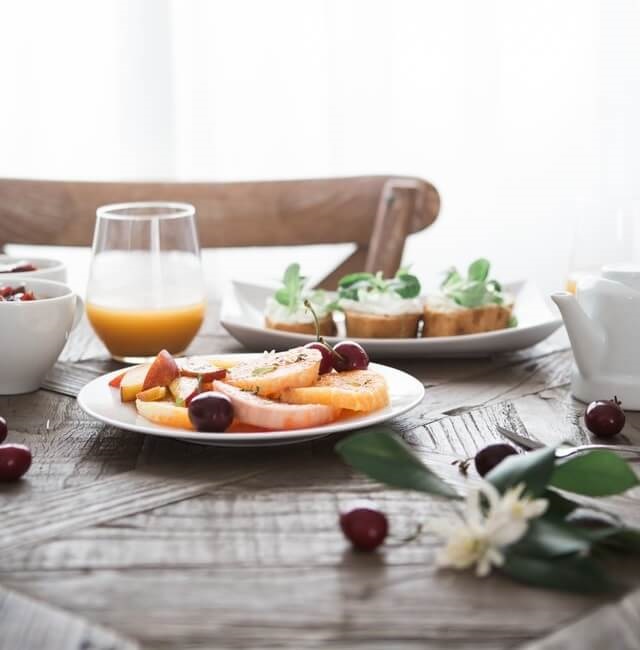 If you're staying at a resort especially then think about whether it will suit your group to go self-catering, half board or all-inclusive.
If you're a family who either loves to cook, has fussy eaters or is keen to experience local cuisine from a variety of restaurants in your destination then self-catering could be the option for you.
Going half board can provide structure to your days: getting everyone together for breakfast in the morning and dinner in the evening, leaving you lots of time in the day to partake in activities, be it lounging by the pool or exploring the local tourist attractions in your chosen hotspot.
If your family are big foodies then all-inclusive could be the option for you especially if you plan on spending the majority of your time within the resort.
Planning your activities
Many of us love to spend whole days lounging by the pool, but some of us also like to take part in as many activities as we can that we may not usually get the chance to. If you're travelling party consists of children, adults and senior citizens, then the activities everybody wishes to do is likely to vary from person to person.
Younger children might be keener on water slides and mini discos than sightseeing which may be a preferred activity for older children and their parents and grandparents. It is therefore wise to check what is available in your area to provide entertainment for all.
We recommend looking at excursions available and booking those that appeal in advance. This way you won't have to spend time whilst on holiday deciding what to do and you will have an itinerary to look forward to already in place.
Prepare for the weather
Make sure you are suitably prepared for your chosen destination's climate. If you're going on a warm beach holiday, then be sure to consider packing essentials such as sunscreen, sunglasses, insect repellent, swimwear, hats, shorts and t-shirts.
If you are travelling to a warm location, it is still worth bringing some warmer clothes too for those cooler nights and the days spent travelling.
Buying the right travel insurance
"Why do we need it?" you may ask. Well to make the most out of your family holiday, ensure that your whole family is covered in the event of unforeseen circumstances by taking out travel insurance for every member of your party. We hope there are no hiccups on your trip but having travel insurance will give you that peace of mind allowing you to enjoy yourselves knowing help will be there just in case.
Buying a family travel insurance policy means you'll be able to cover everyone under the same policy. Therefore, if anyone experiences a financial loss due to having to cancel the trip, medical treatment or loss of possessions, they are in a position to be reimbursed so long as your specific policy covers your reason for claiming.
We recommend purchasing your travel insurance as soon as you have booked your holiday as this means you'll be covered for a longer time period should something happen leading up to your trip.
Remember to declare any pre-existing medical conditions on your travel insurance policy to ensure your cover is valid. Finally, it is important to read your policy wording document so you know exactly what is covered on the policy you have chosen.
Sorting your documentation
Like any holiday when it comes to documentation, it is important to organise the following where appropriate:
Valid passports – Nobody likes having to look at your passport photo, but it's essential to have them with you if travelling outside of the UK!
Flight tickets and boarding passes (the latter will be given once you have been checked in.)
EHIC/GHIC cards if travelling to an EU destination.
Enough travel money for spending whilst away and to cover emergencies. We recommend bringing a credit card, some cash and foreign currency so you're covered for a range of scenarios.
Medication prescriptions and a list of any medications you are taking in case you require more whilst you are away.
Visas if required for your destination.
Driving licence – this is particularly important if you plan on hiring or driving a car when away.
Car hire booking details and documents.
Any pre-booked excursion details.
Connection journey information.
Insurance documentation – Bring a copy of your policy wordings and your policy confirmation notice with your policy ID on as it will help should you need to file a claim.
Tips and tricks for multi-generational holidays
Having a universal itinerary that all members of the family can access is a great way to keep everyone informed of the schedule and information regarding activities during your trip.
Plan a few surprises! While having an organised schedule will help the holiday run smoothly ensuring you don't miss any activities that you had planned, it is nice to keep a few surprises up your sleeve, especially for the children to boost energy and excitement even further.
Involve every traveller in the discussion for planning the holiday, unless it's a surprise holiday of course! We all know time flies when we're having fun, so to make the most out of your time, get ideas from all the grandparents, parents and children.
Planning your next trip away? Buy your travel insurance policy with us.